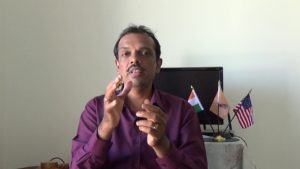 Dr. SelvaShunmugam, P. , BSMS, MD(Siddha), Ph.D.
Secretary and Siddha Consultant of Health India Foundation Clinic for Integrated Siddha and Modern medicine.
He is the President and founder member of World Siddha Trust.
He is the Research Professor at the World Institute for Scientific Exploration (WISE) in Baltimore, USA.
He is the President of Global Center for Siddha Medicine and Research
He is also a Professor ( Research & Academic ) in Vetha Center for Transdisciplinary Studies, Newark, USA.
He has contributed for more than 15 years for developing Siddha System and has 8 years of research experience in Siddha – Modern integrative medicine. He served at the National Institute of Siddha.
During this period he successfully coordinated a WHO-sponsored project
entitled "DEVELOPMENT AND PUBLICATION OF SIDDHA
TREATMENT GUIDELINES FOR SELECTED DISEASES". As a Principal
Investigator, he analyzed medical and health-related Yoga concepts of
Thirumanthiram, a Tamil-based ancient Literature. Based on the analysis, he
prepared a research report and submitted it to the Central Institute of Classical Tamil in Chennai. Apart from delivering health lectures to the students of schools and colleges and various Institutions Dr. Shunmugam is an experienced physician who encountered various clinical conditions. He has presented more than 33 research papers in National and International conferences. Received the best paper award for the paper entitled "Neikkuri – One of the Siddha Investigative parameters, Characteristics and case study" presented in International Conference on the role of Indian Systems of Medicine & Homeopathy in the 21st Century held at Chennai. He has also received awards from FeTNA – the USA, Tamil Sangams of Washington D.C., Atlanta, California, New Jersey, North Carolina for exploring Siddha System through a systematic and scientific approach. He has received a Certificate of Appreciation from the Department of Community Health and Preventive Medicine, MOREHOUSE SCHOOL OF MEDICINE, Atlanta, Georgia, the USA for the Inaugural Integrated Medicine Lecture. 23 rd September 2016. He has received Award from CCRS, Ministry of AYUSH, Government of India for continuous contribution to the Siddha system of medicine on 4th January
2018 – Siddha Day at The Tamil Nadu Dr.M.G.R. Medical University,
Chennai.